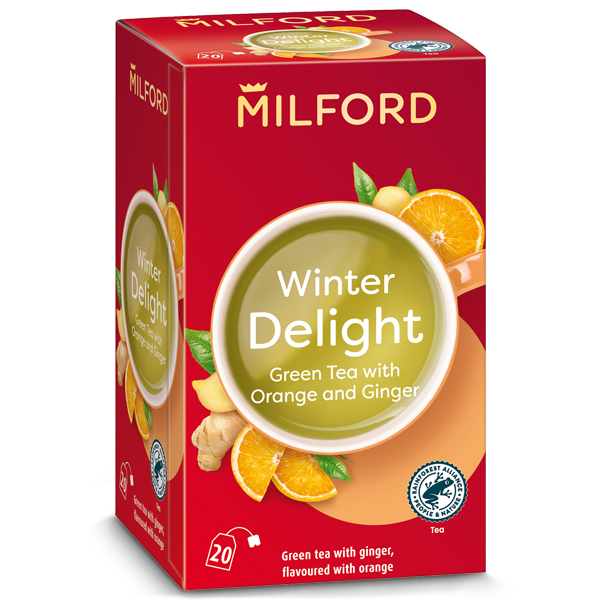 Winter Delight – Green Tea with Orange and Ginger
Grüner Tee mit Ingwer aromatisiert Orangen-Geschmack
Now you can enjoy the taste of winter! In our Winter Delight, unfermented, carefully-dried green tea is combined with warming-and-spicy ginger and sweet oranges. Just right for snuggling up inside when it's cold and grey outside.
Water temperature
Bring fresh water to the boil and pour it straight from the kettle over the tea.
Brewing time
Let the tea draw for 3-4 minutes so the full taste develops and you have a safe food product.
Ingredients:
Green tea*, flavouring, ginger (11%), orange peel (6%). *40% of this product was produced by UEBT/UTZ certified farmers. www.utz.org www.uebt.org
20 x 1,75g teabags (35g) | Store in a dry place, protected from heat.