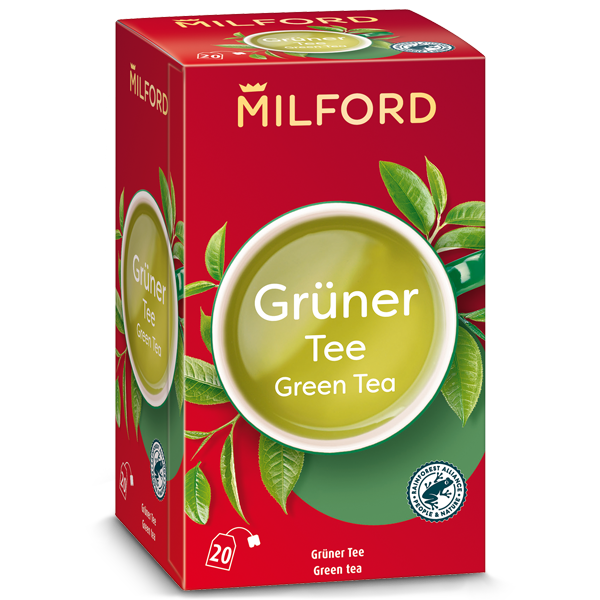 Did you know that green tea comes from the same plant as black tea? But green tea, unlike black tea, is not fermented. It originally came from China, where it has been prized for thousands of years. You, too, can discover the delicately bitter taste of our Green Tea!
Water temperature
Bring fresh water to the boil and pour it straight from the kettle over the tea.
Brewing time
Let the tea draw for 3 minutes so the full taste develops and you have a safe food product.
Ingredients:
Green Tea
40% of this product was produced by UEBT/UTZ certified farmers. www.utz.org www.uebt.org
20 x 1,75g teabags (35g) | Store in a dry place, protected from heat.