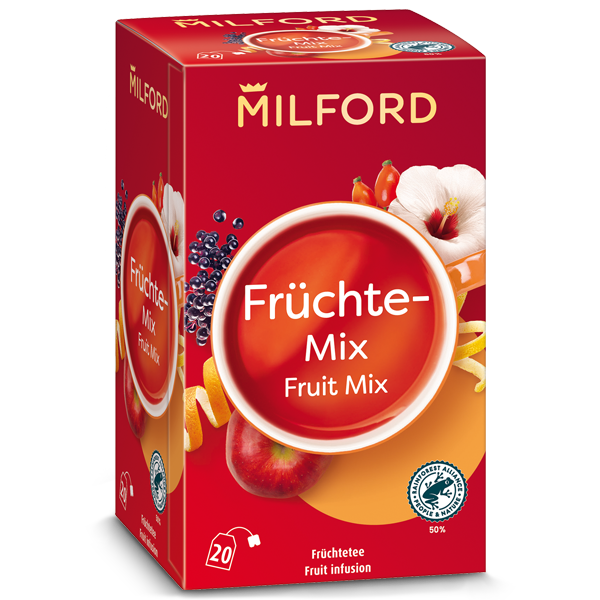 Fruit Blend – Fruit Infusion
Früchtetee
Sometimes it just has to be a classic! And our Fruit Blend is just such a classic. It's a fruit tea as it should be. Sweet and tangy with the taste of sun-ripened oranges and lemons, of elderberries, hibiscus and rosehips. By the way – our Fruit Blend also tastes great as an iced tea.
Water temperature
Bring fresh water to the boil and pour it straight from the kettle over the tea.
Brewing time
Let the tea draw for 8 minutes so the full taste develops and you have a safe food product.
Ingredients:
Hibiscus* (45%), rosehips* (33%), orange peel*, apple* (9%), elderberries, lemon peel*. *50% Rainforest Alliance Certified. More information on: www.ra.org
20 x 2,25g teabags (45g) | Store in a dry place, protected from heat.