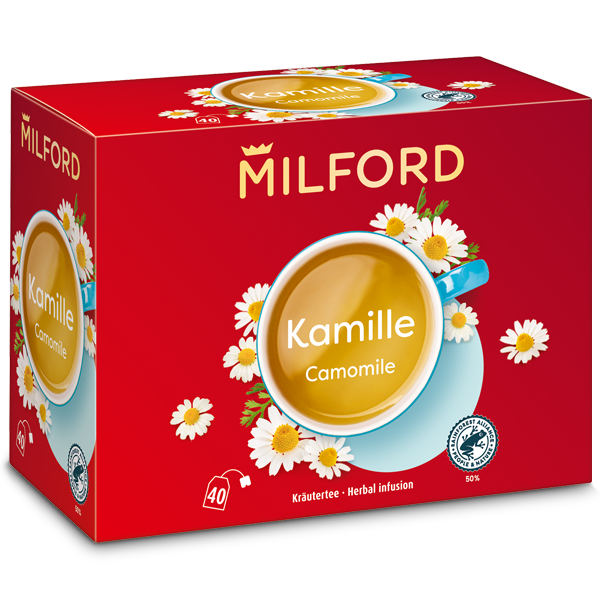 Camomile – Camomile Tea
Kamillentee
Mmmm ... camomile! Camomile is popular with young and old with its pleasant taste. You can enjoy its gently florid character at any time of day. But a cup of MILFORD Camomile Tea is especially relaxing in the evening.
Water temperature
Bring fresh water to the boil and pour it straight from the kettle over the tea.
Brewing time
Let the tea draw for 6 minutes so the full taste develops and you have a safe food product.
Ingredients:
Camomile*. *50% Rainforest Alliance Certified. More information on: www.ra.org
40 x 1,5g teabags (60g) | Store in a dry place, protected from heat.